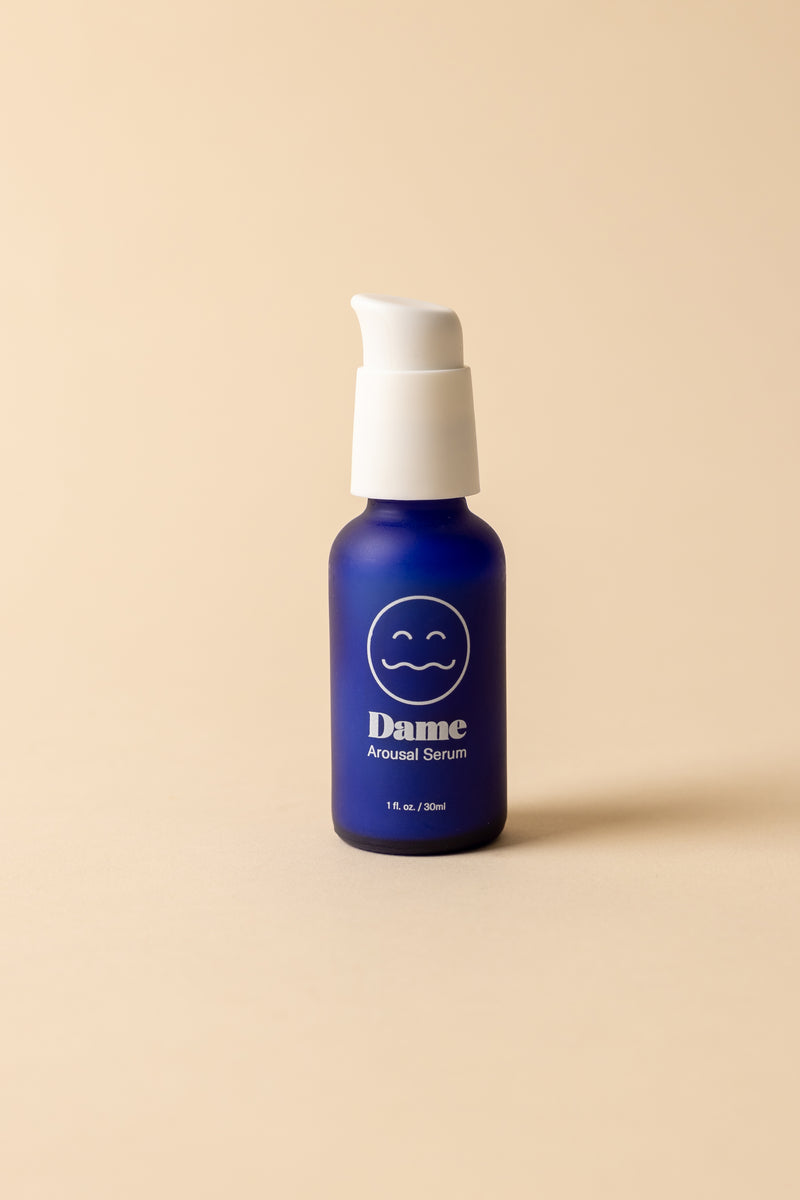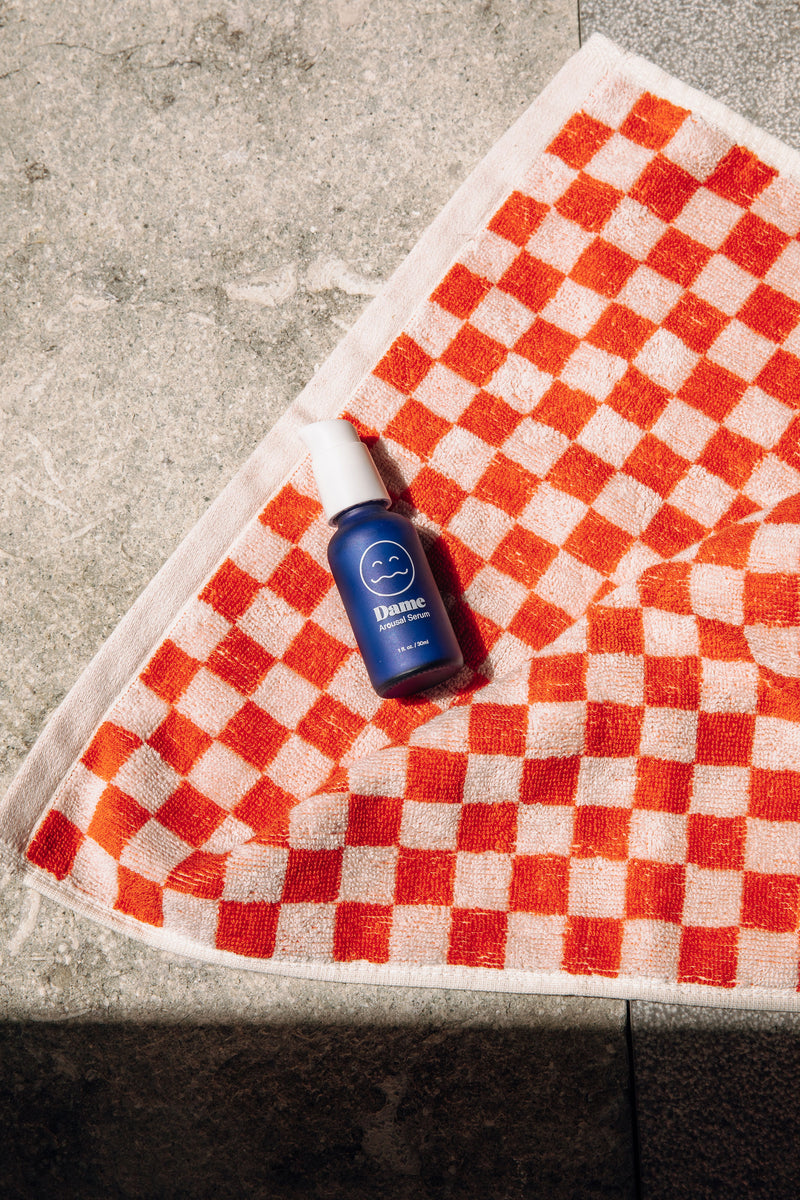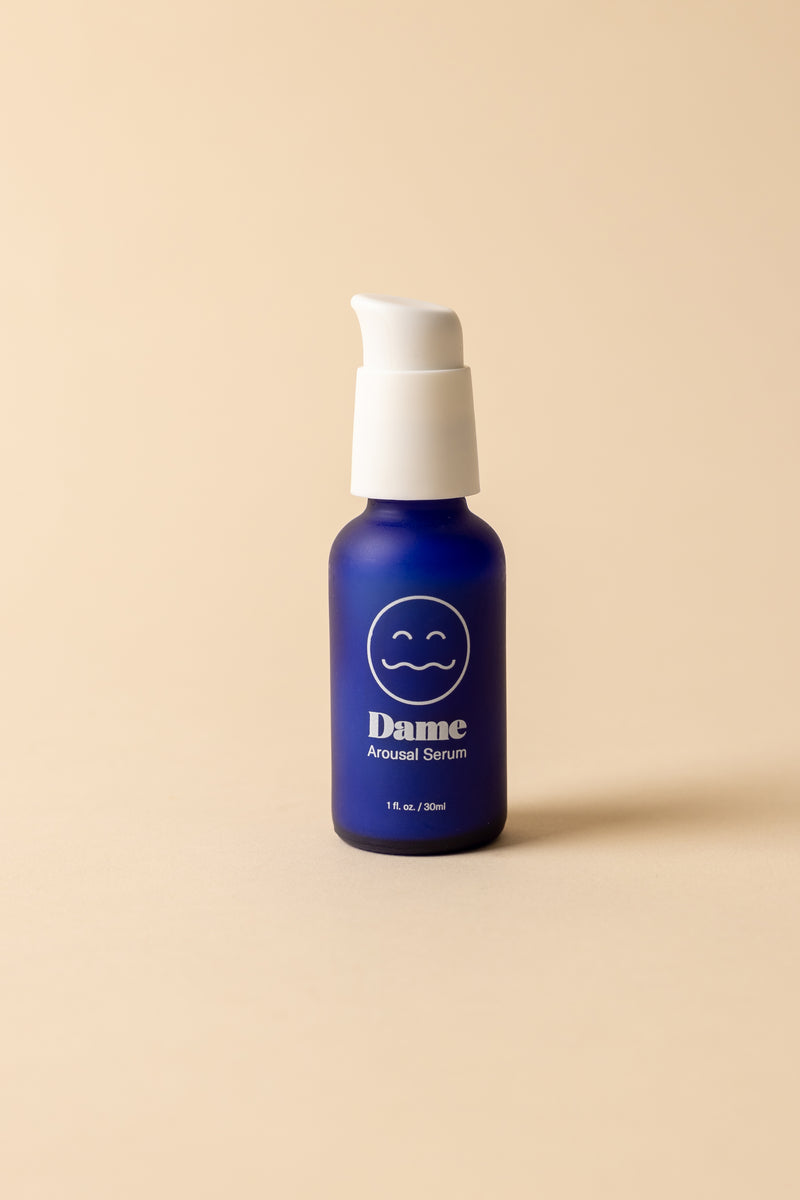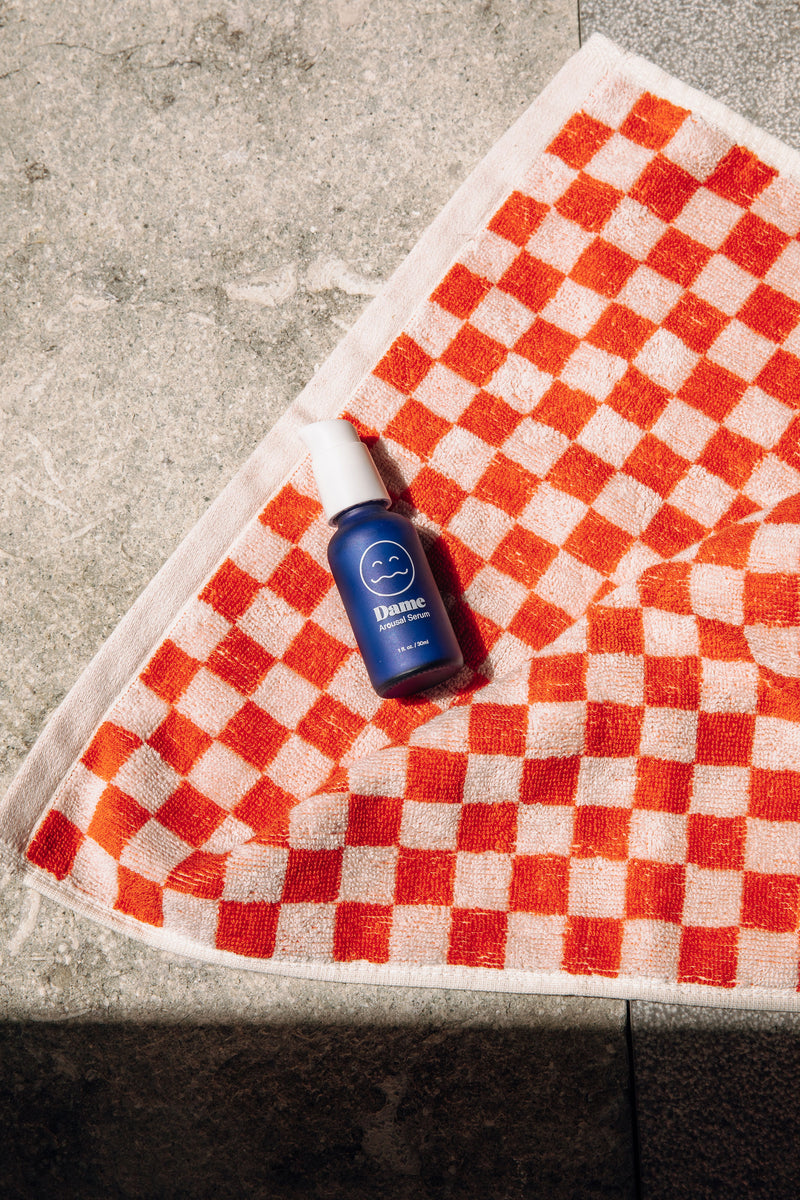 Sextras
Dame's Arousal Serum is a pH-balanced formula with natural ingredients that awakens your clitoris with a warm tingle. One pump heightens awareness, stirs the nerve endings, and increases pleasure.
Key Features
| | |
| --- | --- |
| Cruelty-free | Oral friendly |
| Toy + condom friendly | Vegan |
What Is It
Totally plant-powered, this water-based, vegan, pH-balanced serum is derived from peppermint, ginger, and cinnamon. Peppermint oil cools and stimulates for an exciting sensation. Cinnamon bark oil extract increases circulation and blood flow to the vulva. Ginger essential oil is an antimicrobial and gently warms when applied topically.
How to use:
Apply 1 to 2 drops to your finger, then massage directly onto the clitoris. Feel a warm, tingly sensation within seconds. Repeat as desired. We recommend applying the serum conservatively, as each individual has unique and personal sensitivity.
Details & Materials
Shelf Life: 24 months after opening
pH: ~4
Ingredients: Water*, Propanediol, Prunus Amygdalus Dulcis*, Mentha Piperita Oil (Terpene-free)*, Rosmarinus Officinalis*, Cinnamomum Zeylanicum*, Mixed Tocopherols*, Polyacrylate-13, Polyisobutene, Polysorbate 20, Hydroxyethyl Cellulose* Naturally derived compound, Sodium Benzoate, Zanthoxylum Americanum*, Zingiber Officinale*, Potassium Sorbate, Sucralose (less than 1%), Natural Flavors*
*denotes natural ingredients