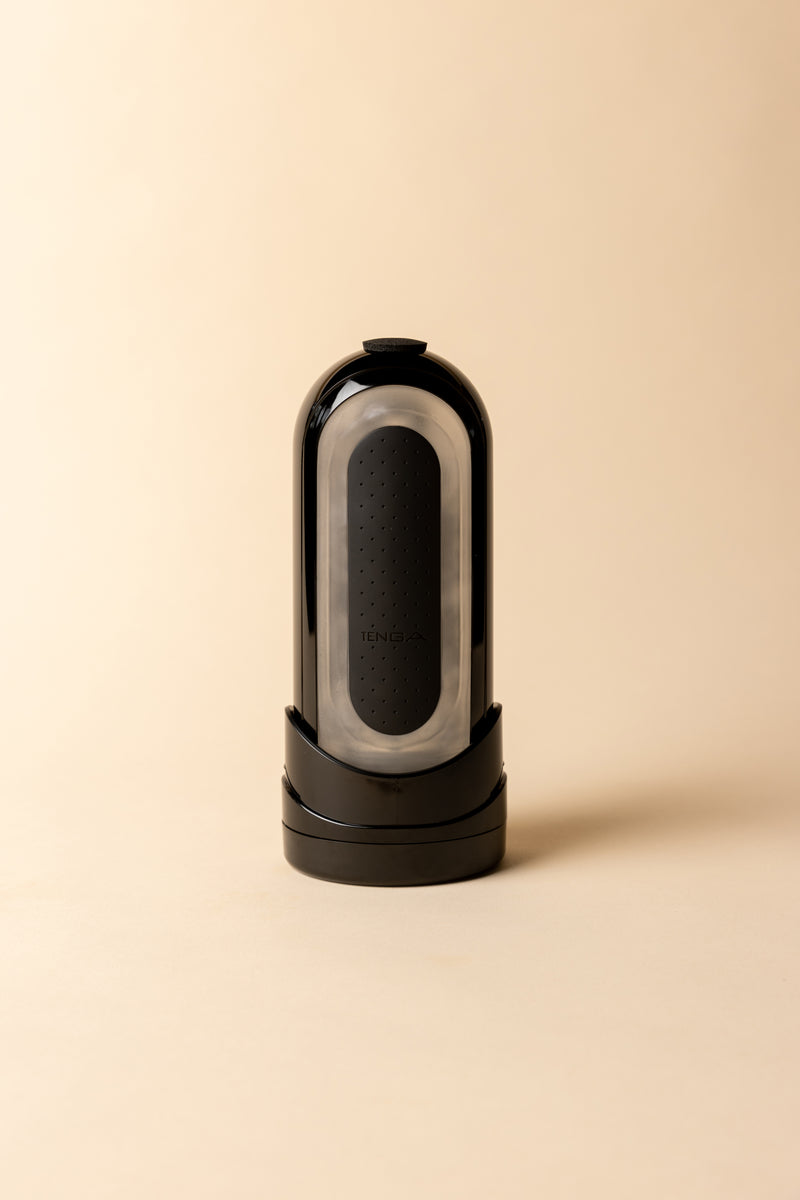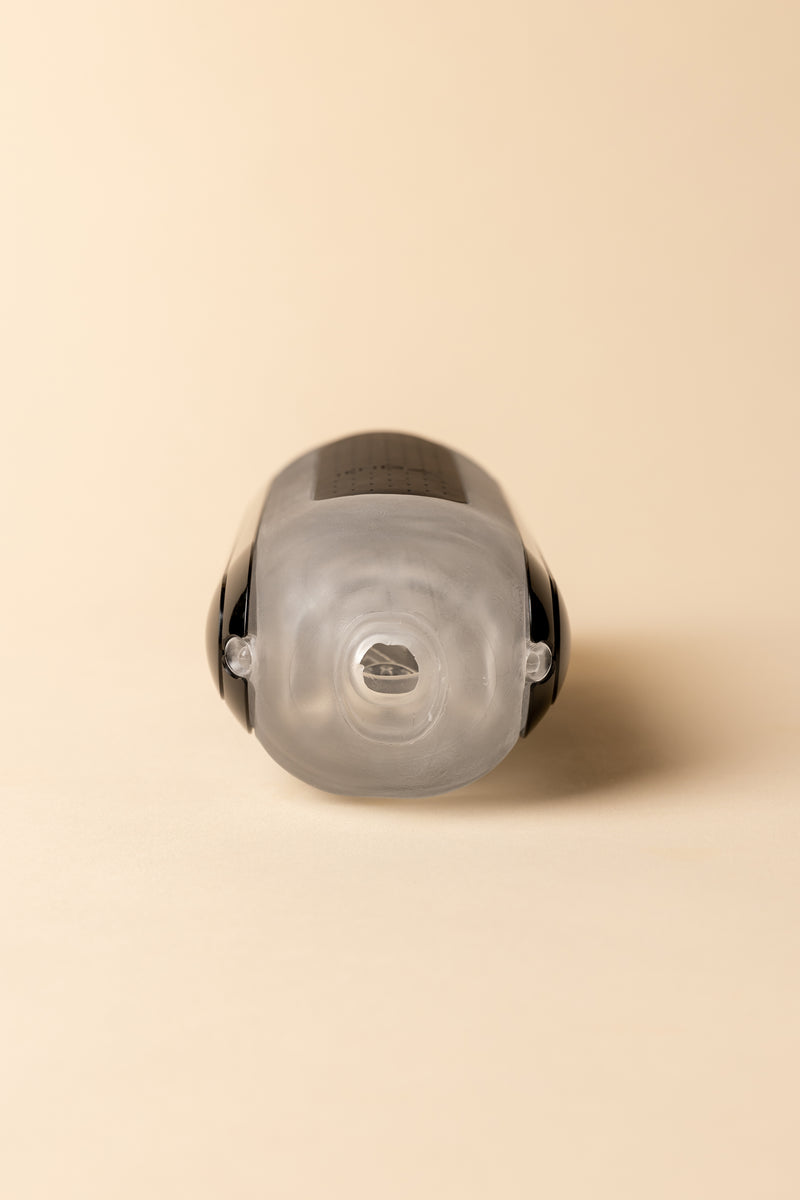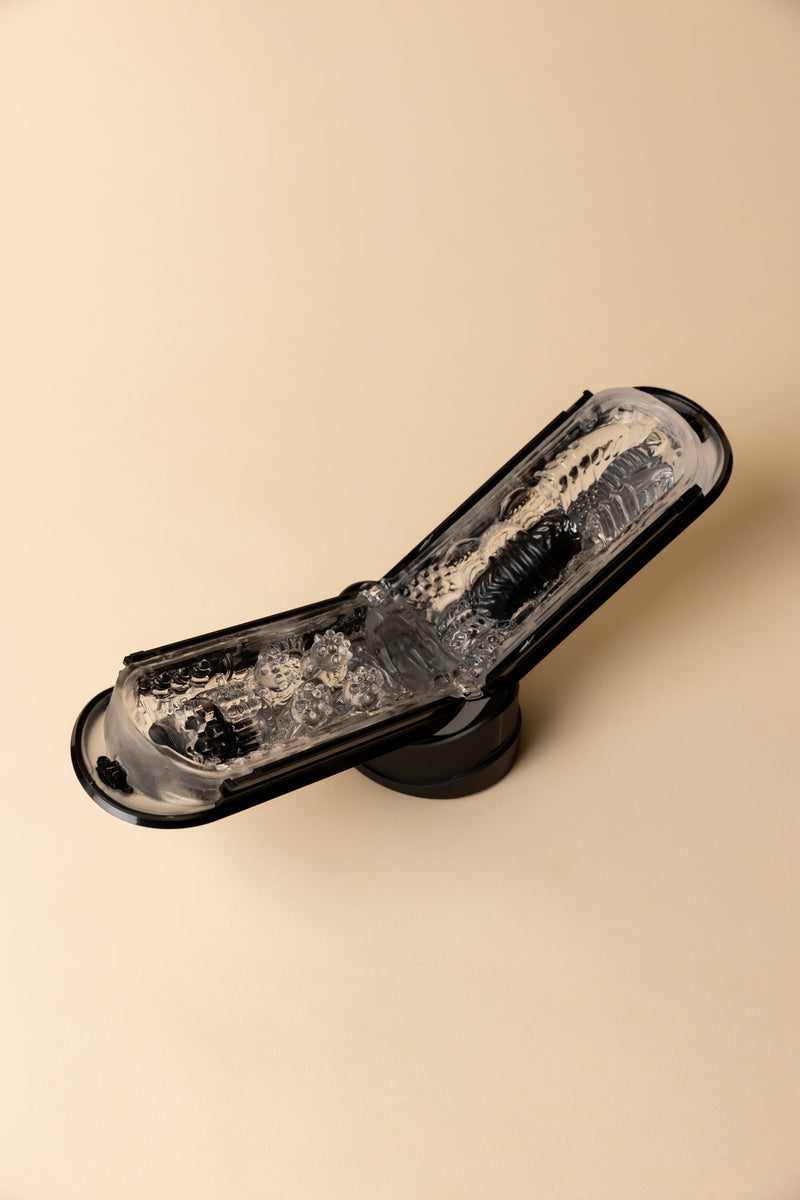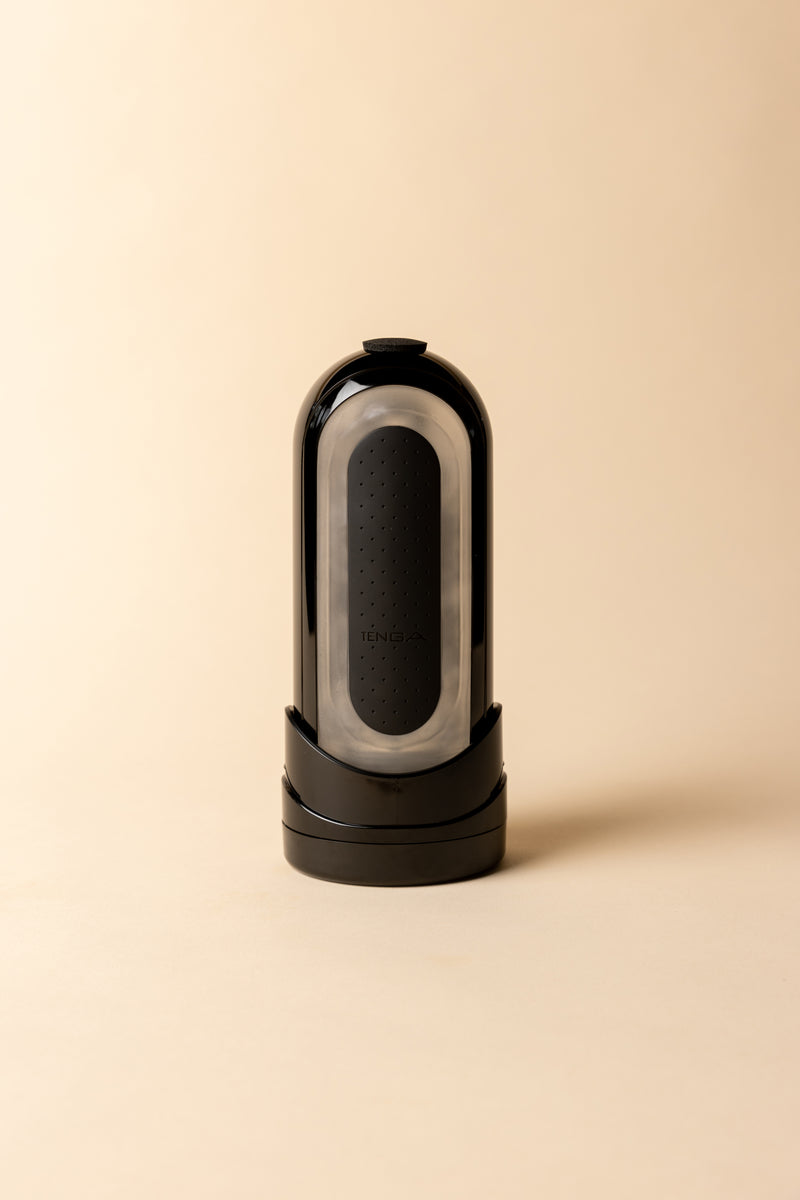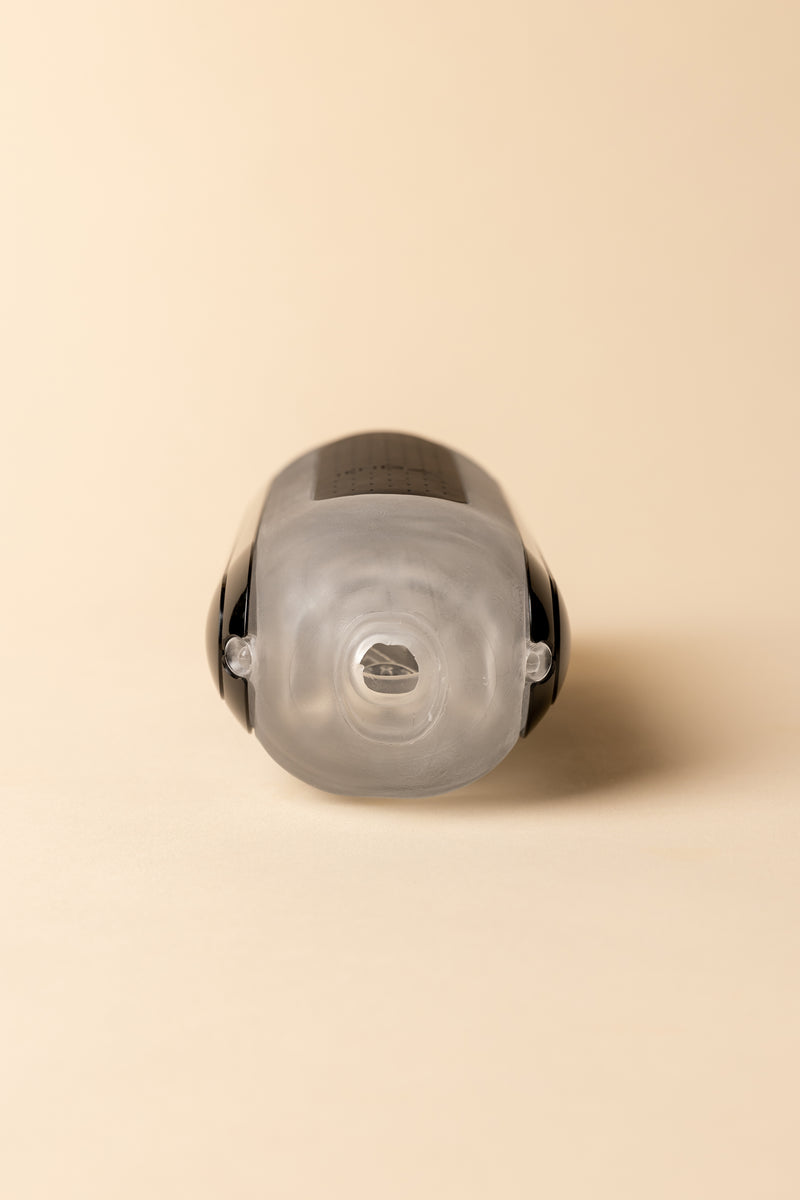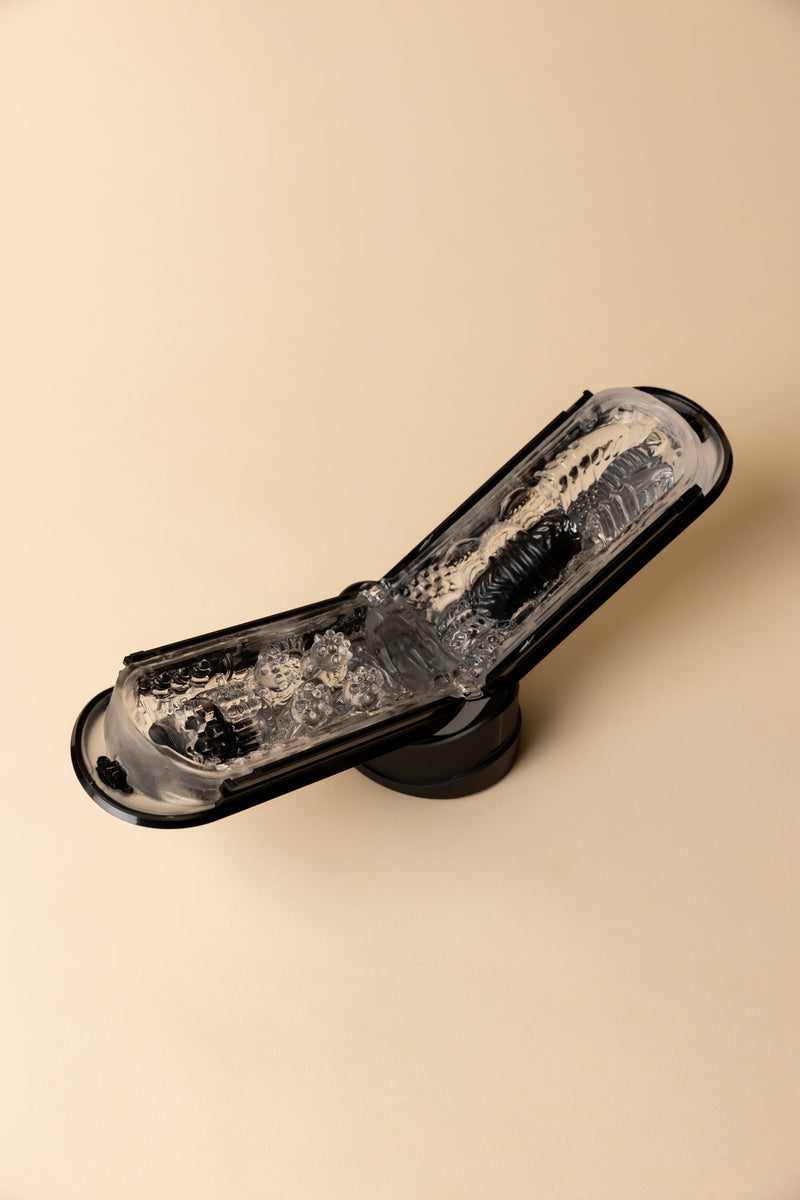 Toys
A masturbation sleeve with gentle pressure pads that can be squeezed to provide focused stimulation and create an internal vacuum.
Key Features
| | |
| --- | --- |
| Flexible fit | Easy to clean |
| Discreet shipping | |
What Is It
Lube up, slide in and go.
Unlike standard penis strokes, the Flip 0 opens like a book, revealing climax-inducing ripple and soft bump textures, that also makes for easy cleaning.
To use, simply open the Flip Hole and apply your favourite water-based lubricant. Close the masturbator, slide your penis into the hole at the end and you're away! Tailor your climax by squeezing the pressure pads as you stroke and enjoy the strong vacuum sensation made possible by a one-way valve.
Details & Materials
Product Features:
Available in 2 versions: White (for intricate, internal details for great sensations), and Black (for firmer, bolder details for a stronger sensation)
A seamless insertion point for stronger suction and reduced lubricant leakage.
TENGA's unique FLIP-style design for an easy-to-clean, easy-to-dry simplcity
The pressure pads allow you to squeeze in order to change internal pressure or create more suction.
One-way valve for a strong vaccum feel
Discreet Design
Materials: Polycarbonate (Case and Slide Cap), Thermoplastic Elastomer (Internal Sleeve), Silicone (Pressure Pad and Anchor Ring), General Purpose polystyrene (User Manual Holder)
Long lasting, durable and re-usable.
Sample Lotion Included (Tenga Hole Lotion [REAL])
Size: 7cm (D) × 8cm (W) × 18cm (H)
Packaged Weight: 460-470g
Made in Japan
Ingredients:
Tenga Hole Lotion (REAL) - Water, Glycerin, Sodium Polyacrylate, Ethanol, Hydroxyethylcellulose, Phenoxyethanol, Methylparaben, EDTA-2Na, Polysorbate 80, Sorbitan Cocoate, Fragrance