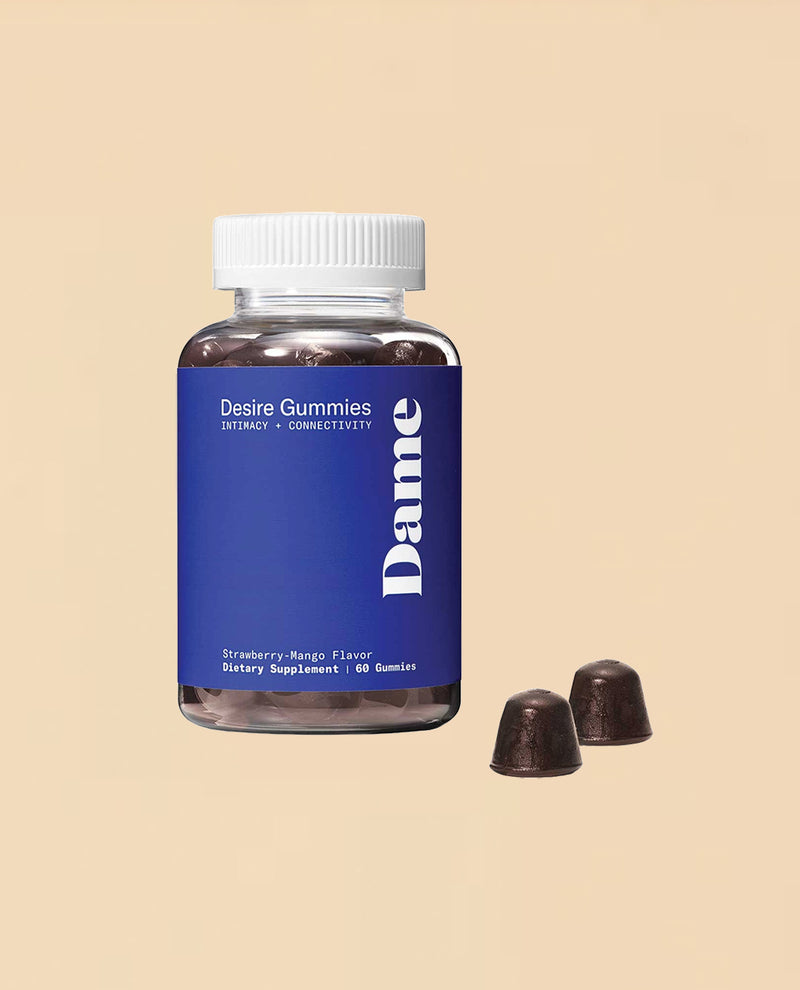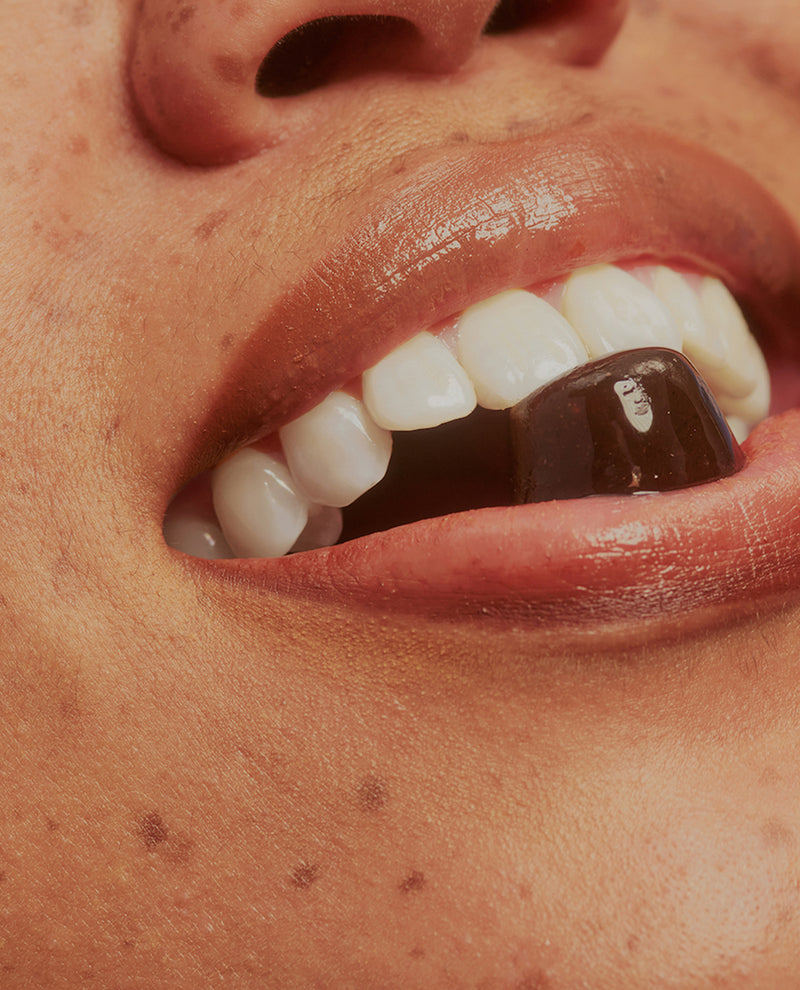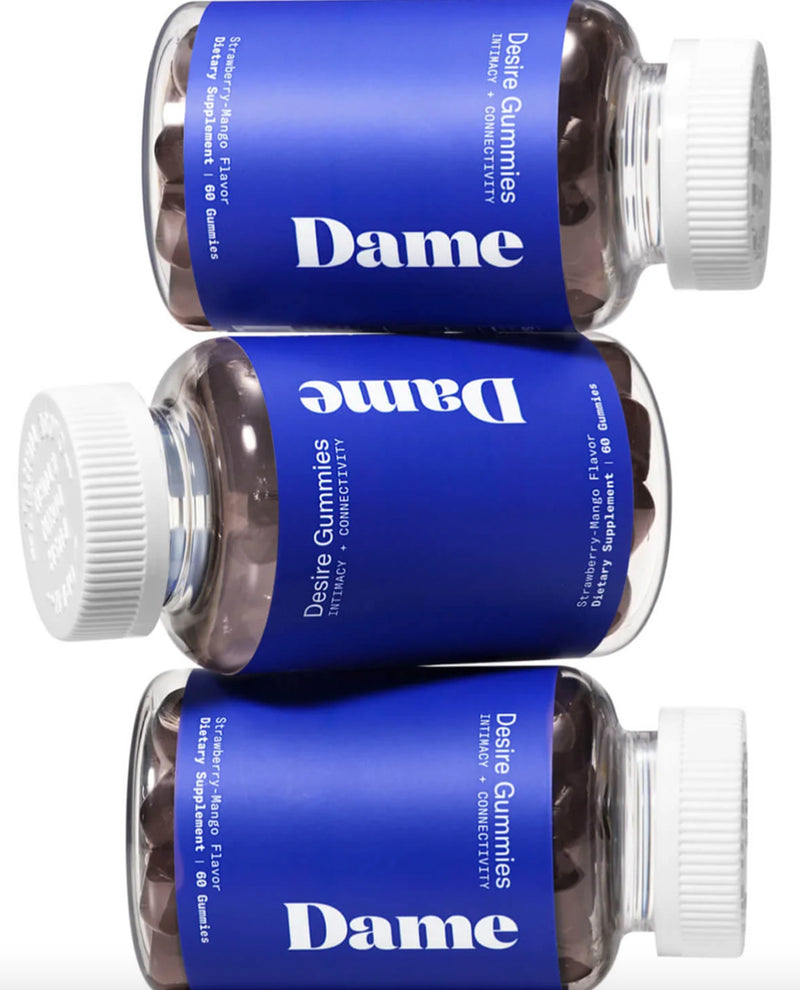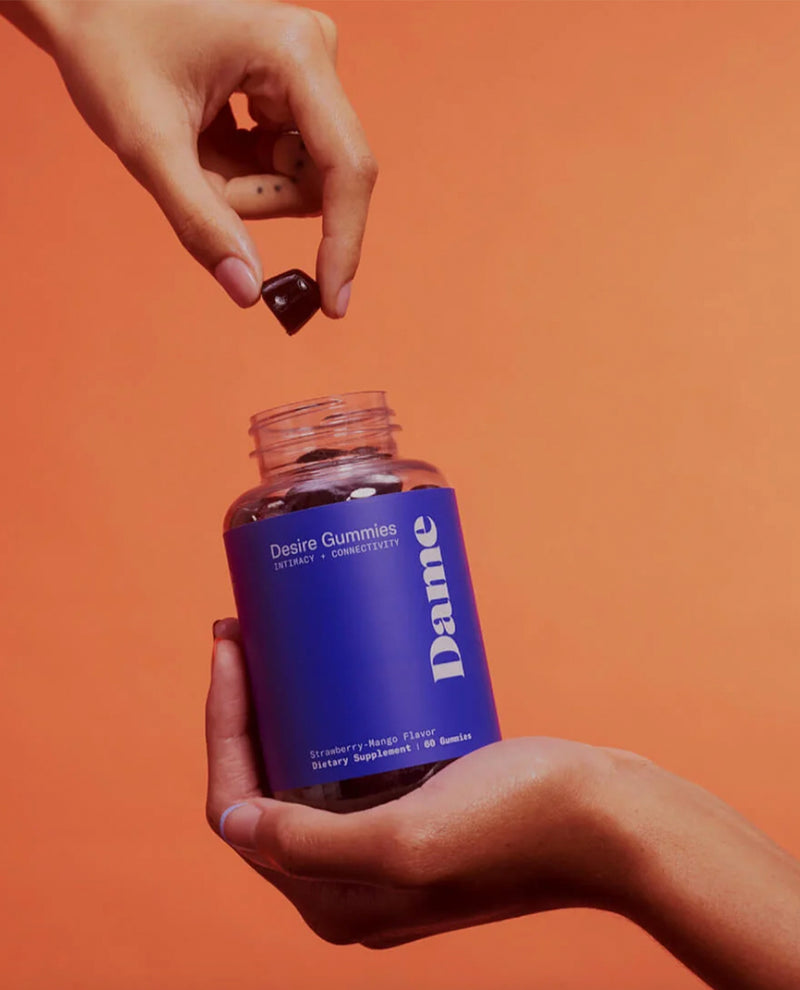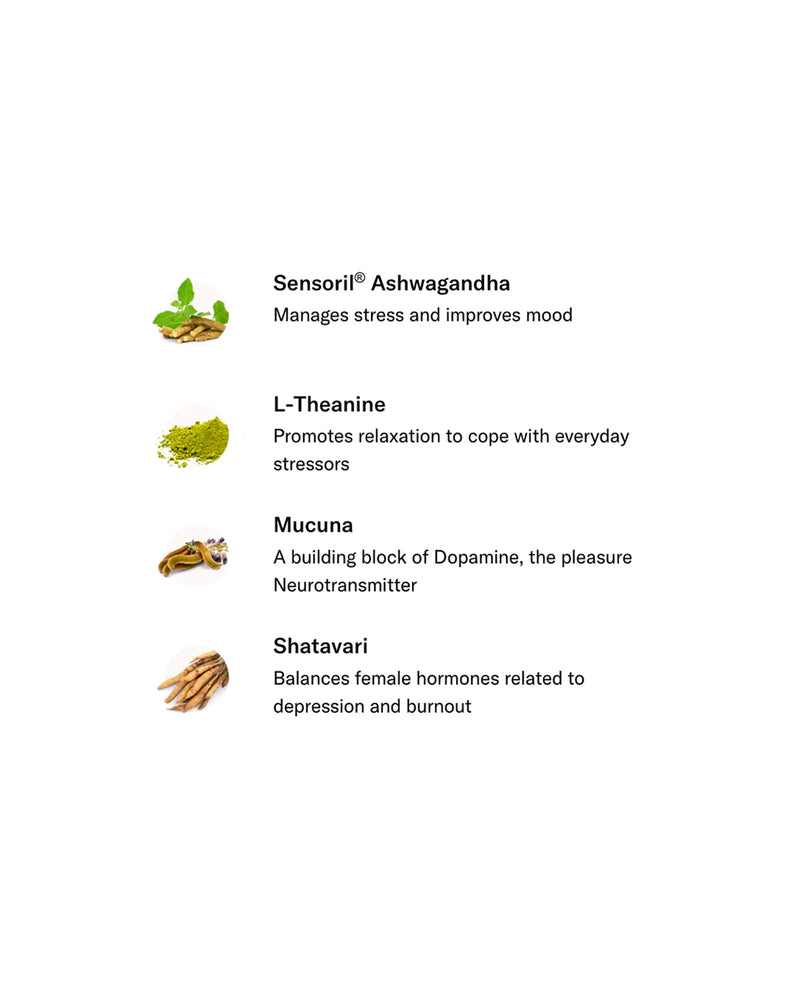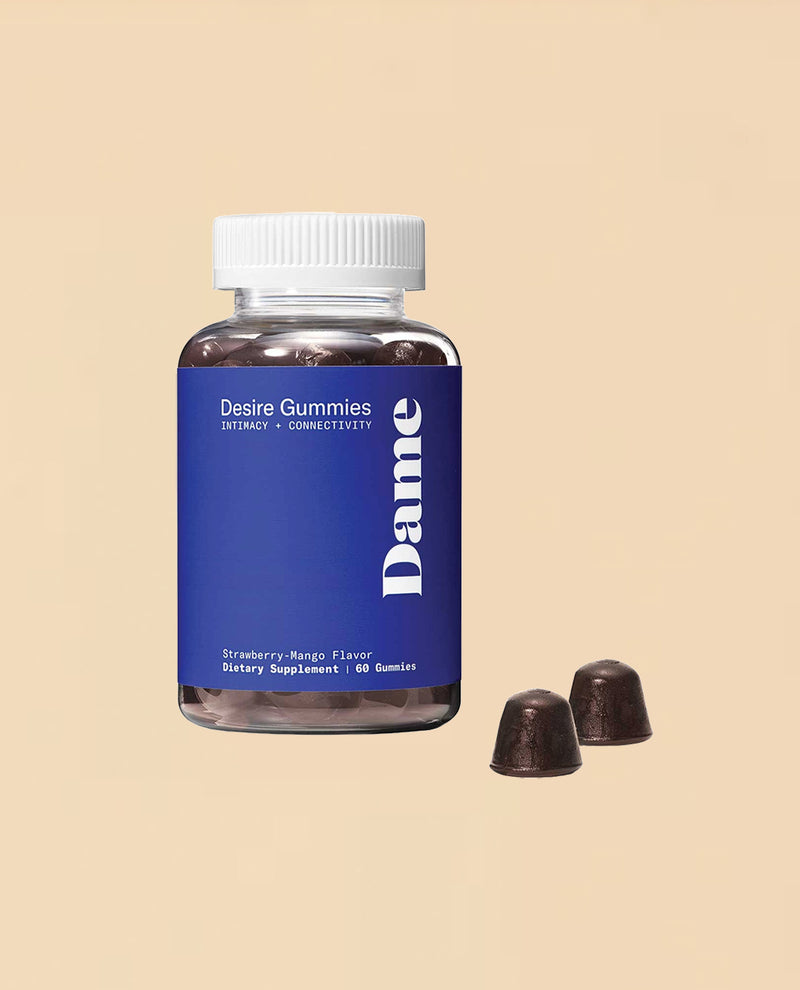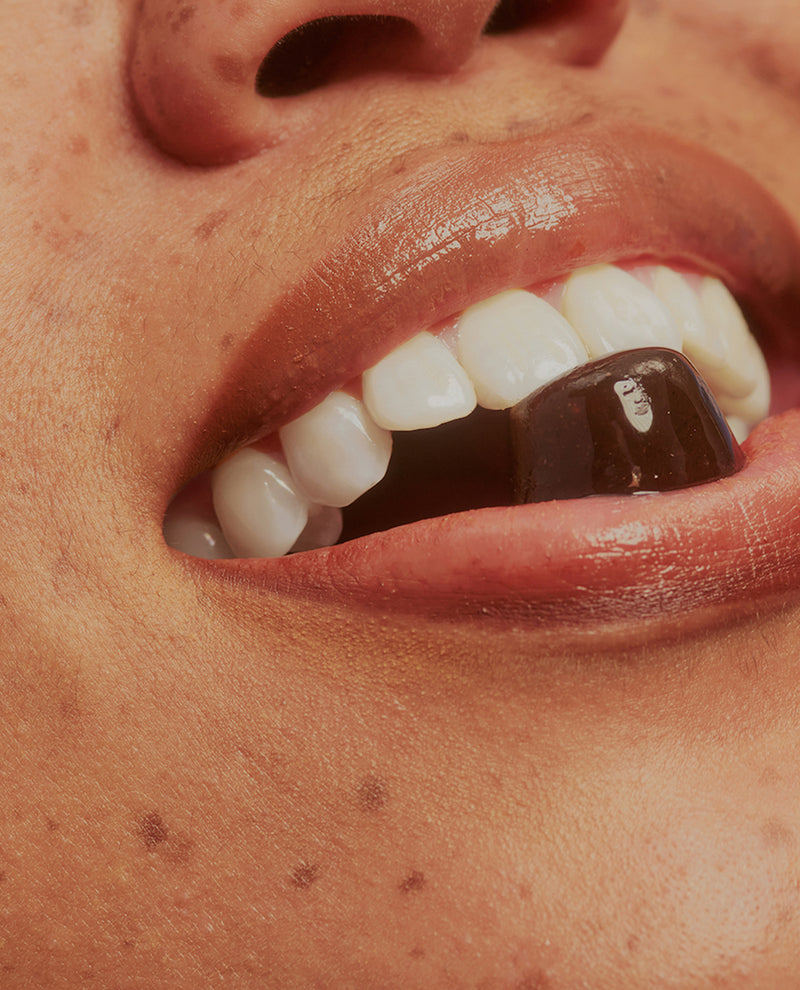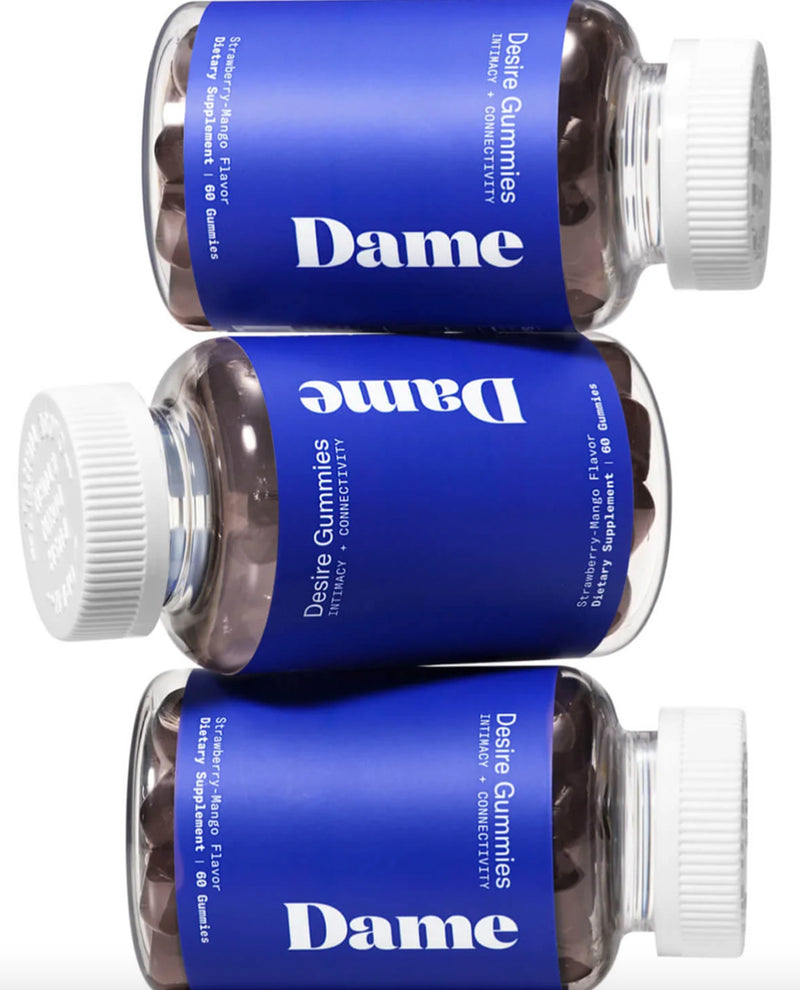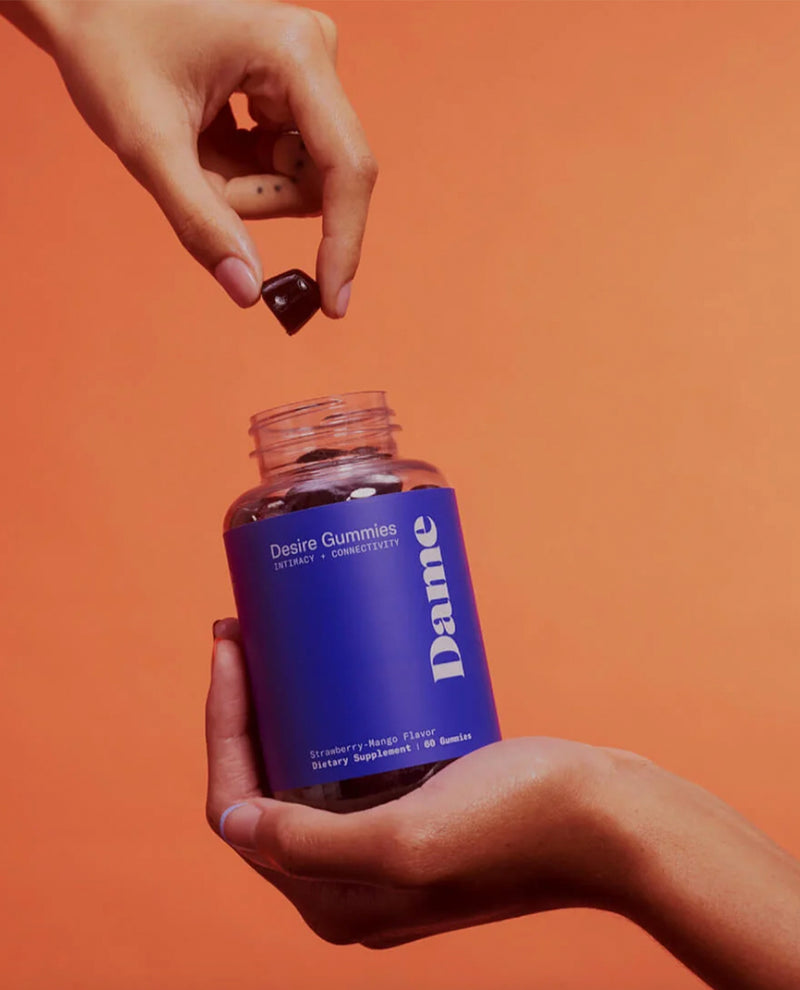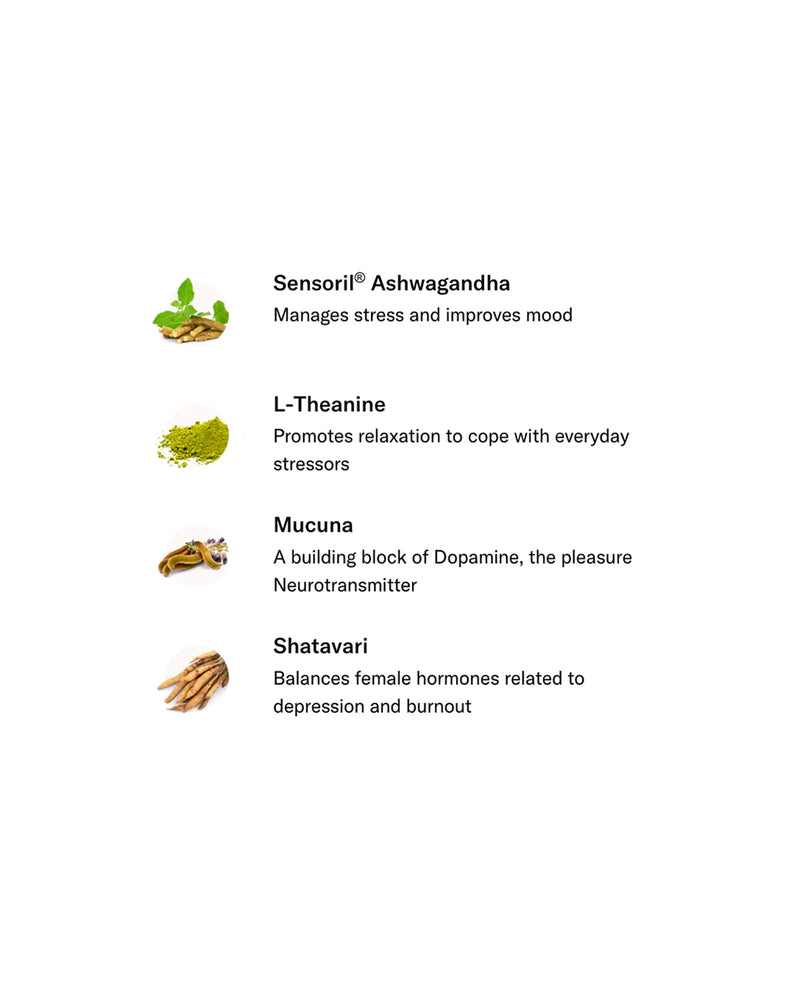 Sextras
Formulated to increase desire: These delicious supplements were created to help boost sexual desire, mood and emotional wellbeing.
Key Features
| | |
| --- | --- |
| Improves mood + intimacy | Vegan + No GMO |
| Doctor formulated | Discreetly packaged |
| Take 2 gummies daily | Clinically tested |
What Is It
Naturally delicious and clinically proven to decrease stress and boost sexual desire, this daily supplement is the perfect addition to your wellness routine.
FORMULATED WITH NATURAL INGREDIENTS...
Sensori® Ashwagandha: Manages stress and improves mood
L-Theanine: Promotes relaxation to cope with everyday stressors
Mucuna: A building block of Dopamine, the pleasure Neurotransmitter
Shatavari: Balances female hormones related to depression and burnout
RITUALISE YOUR SATISFACTION...
Just two a day will help your stress melt away. Made without gelatin, corn starch, or high fructose syrup, you can feel good about making this sweet indulgence part of your daily routine.
TASTE THE FLAVOURS OF INTIMACY…
Our strawberry-mango flavoured formulation includes adaptogens and other natural ingredients- the kind that you can actually pronounce. Monk fruit adds just the right amount of sweetness, without any artificial aftertaste.
Desire Gummies are gluten-free, vegan, cruelty-free, non-GMO, and free of artificial colourants and dyes.
Details & Materials
WHAT ARE DESIRE GUMMIES FOR?
With regular use over 2-4 weeks, Desire Gummies have been shown to improve mood and increase sexual desire and satisfaction, all while reducing stress and anxiety, as seen in this clinical study. Participants reported that they saw results within two to four weeks. 93% saw a significant improvement in mood, while 85% experienced an increase in sexual desire and satisfaction.
HOW AND WHEN SHOULD I TAKE GUMMIES IN ORDER TO SEE RESULTS?
Desire Gummies were formulated to be consumed daily. For best results, consume the full serving size around the same time every day.
IS IT SAFE TO TAKE GUMMIES WITH OTHER MEDICATIONS OR DURING INTIMACY?
If you are pregnant, nursing, taking any medications, or have any medical condition, consult your doctor before use.
WHO SHOULD TAKE DESIRE GUMMIES?
Desire Gummies were formulated specifically for women and clinically tested for their benefit to women. However, the formula is safe for adults of all genders.
ARE DESIRE GUMMIES VEGAN AND CRUELTY FREE?
Yes, Desire Gummies are gluten-free, vegan, cruelty-free, non-GMO, and free of artificial colorants and dyes.