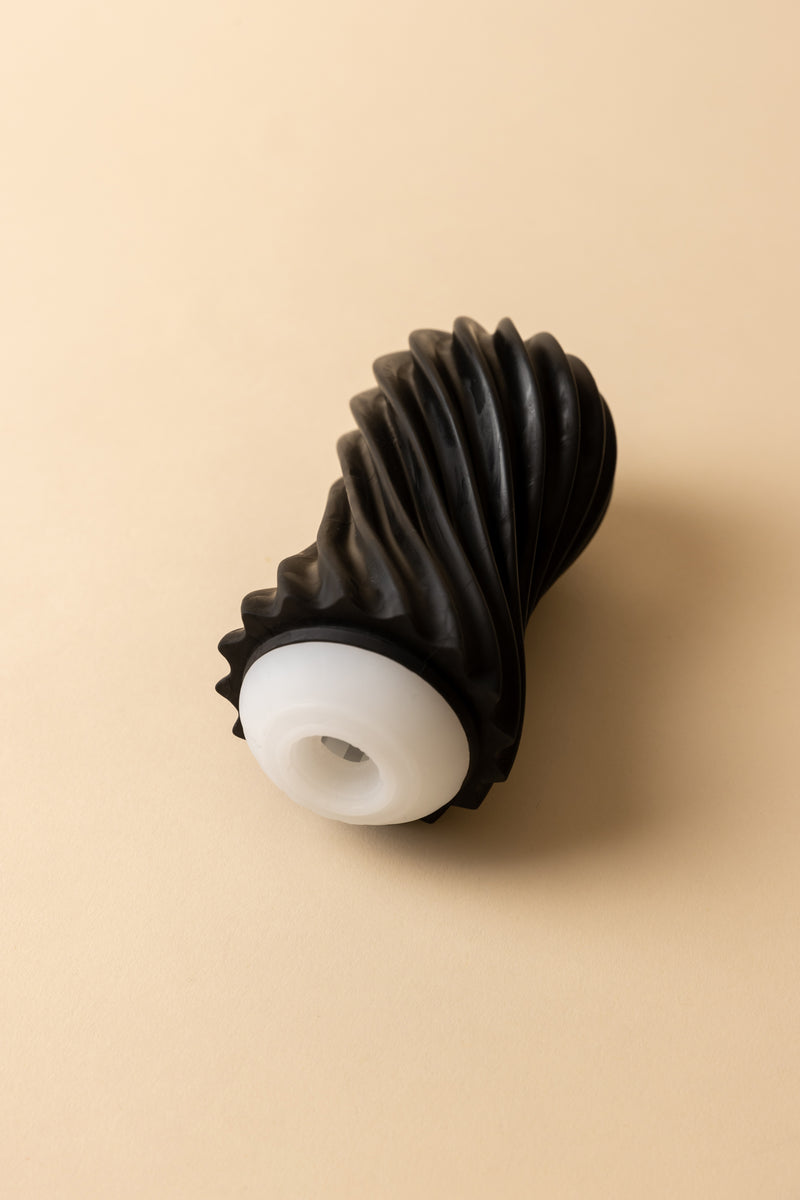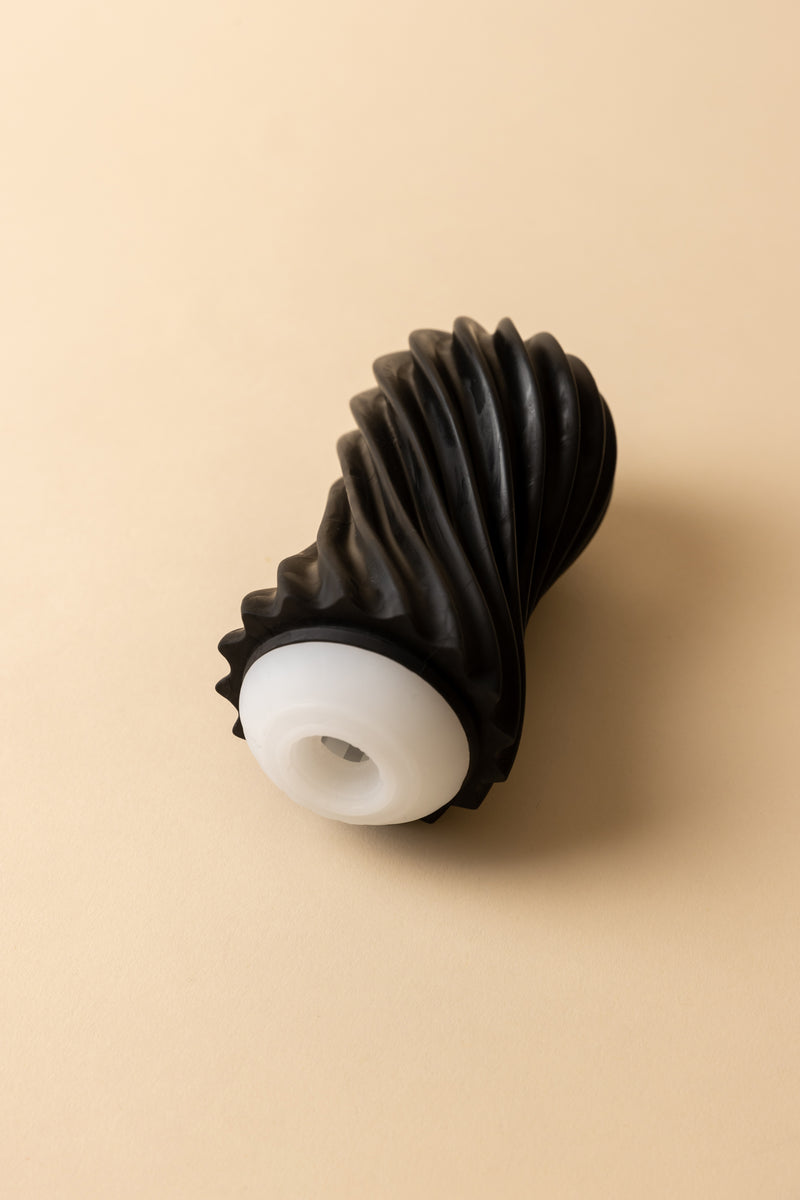 Toys
A masturbation sleeve that creates strong spinning stimulation with dynamic suction, for those with a penis.
Key Features
| | |
| --- | --- |
| Waterproof | Easy to clean |
| Reusable | Discreet shipping |
What Is It
Not only does this sleeve look like a work of art, but it also performs like one too.
The Tenga FLEX spins, sucks & embraces with its unique spiral-ribbed casing. Its user-created 'spiral stimulation' allows you to squeeze, twist and grip the item to directly change the stimulation to suit your desire. Cover the air hole at the top of the item during use, and the FLEX will wind and unwind, creating a spiralling movement. The sleeve also boasts a soft inner material with refined internal details for sensational solo play.
Use on your own or pass to your partner for additional foreplay fun.
To clean, simply remove the internal sleeve from the outer case. Invert and wash under running lukewarm water with mild soap. Dry off with a clean towel or invert the stand cap to create a drying stand. Place the sleeve on this stand to air dry. Once completely dry, return the sleeve to the case.
The TENGA FLEX received the Red Dot in the Red Dot Award: Product Design 2018.
Details & Materials
Product Features:
Available in Silky White (Gentle, spiraling ribs embrace with delightful suction), or Rocky Black (Strong, spiraling ribs stimulate with dynamic suction)
Sample Lubricant included (Tenga Hole Lotion [REAL])
Removable sleeve for easy cleaning
Materials: Elastomer (Casing and Cap), Thermoplastic Elastomer (Internal Sleeve)
Reusable
Size: 17.6 (D) x 7.4 (W) x 7.4cm (H)
Insertion Size: 16.5 (D) x 6cm (W)
Weight: 310g
Made in Japan
Ingredients:
Tenga Hole Lotion (REAL) - Water, Glycerin, Sodium Polyacrylate, Ethanol, Hydroxyethylcellulose, Phenoxyethanol, Methylparaben, EDTA-2Na, Polysorbate 80, Sorbitan Cocoate, Fragrance